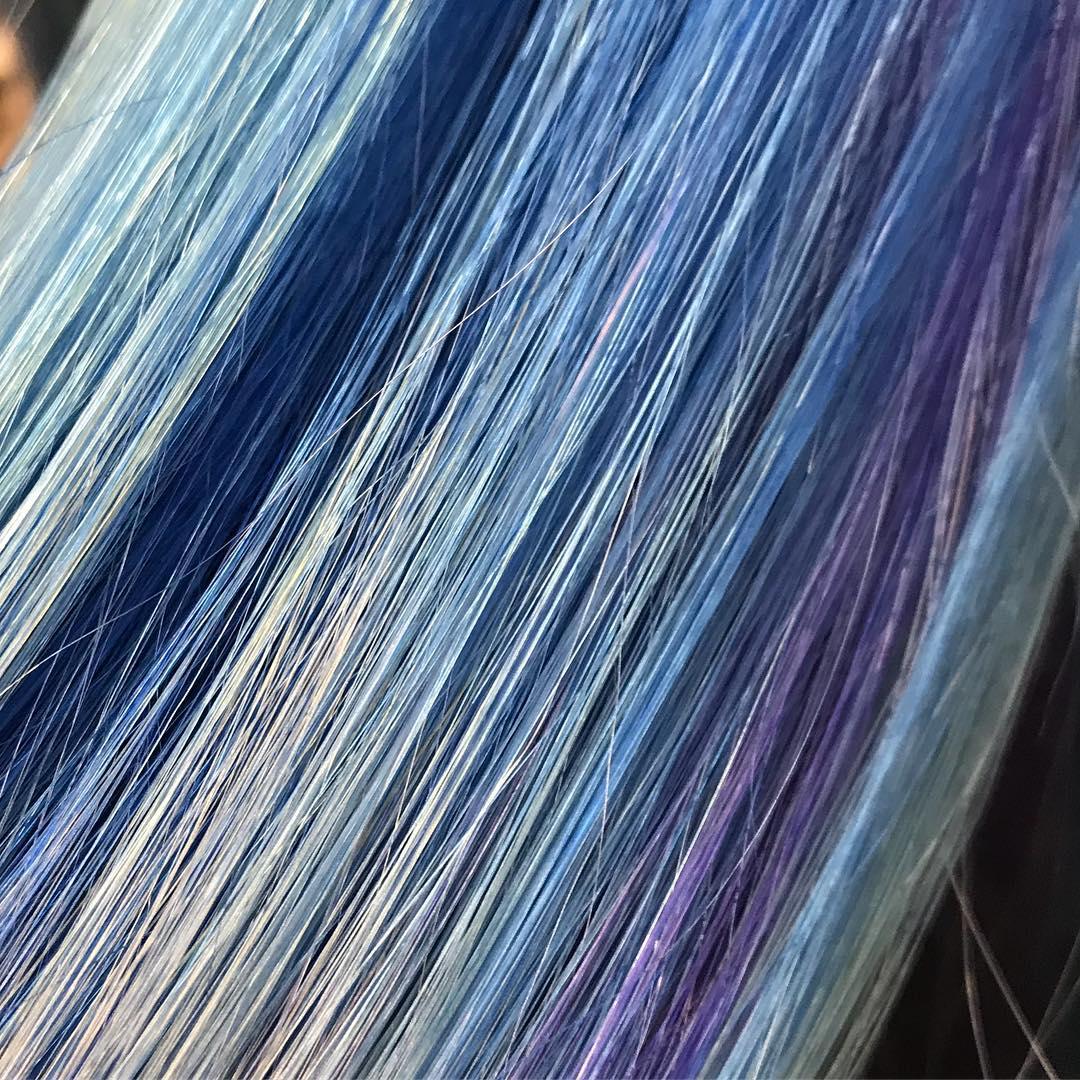 1
Blended Blues
Don't limit yourself to just one shade of blue. Nikki at The Warren Salon mixed up four Color Fresh CREATE blends to create this multi-tonal mane. The formula is Super Petrol + Tomorrow Clear for the teal, New Blue + Tomorrow Clear for the turquoise, Ultra Purple + Tomorrow Clear for the lilac and Future Yellow + Pure Violet for the smokey grey.
Image: @jana_woltersdorf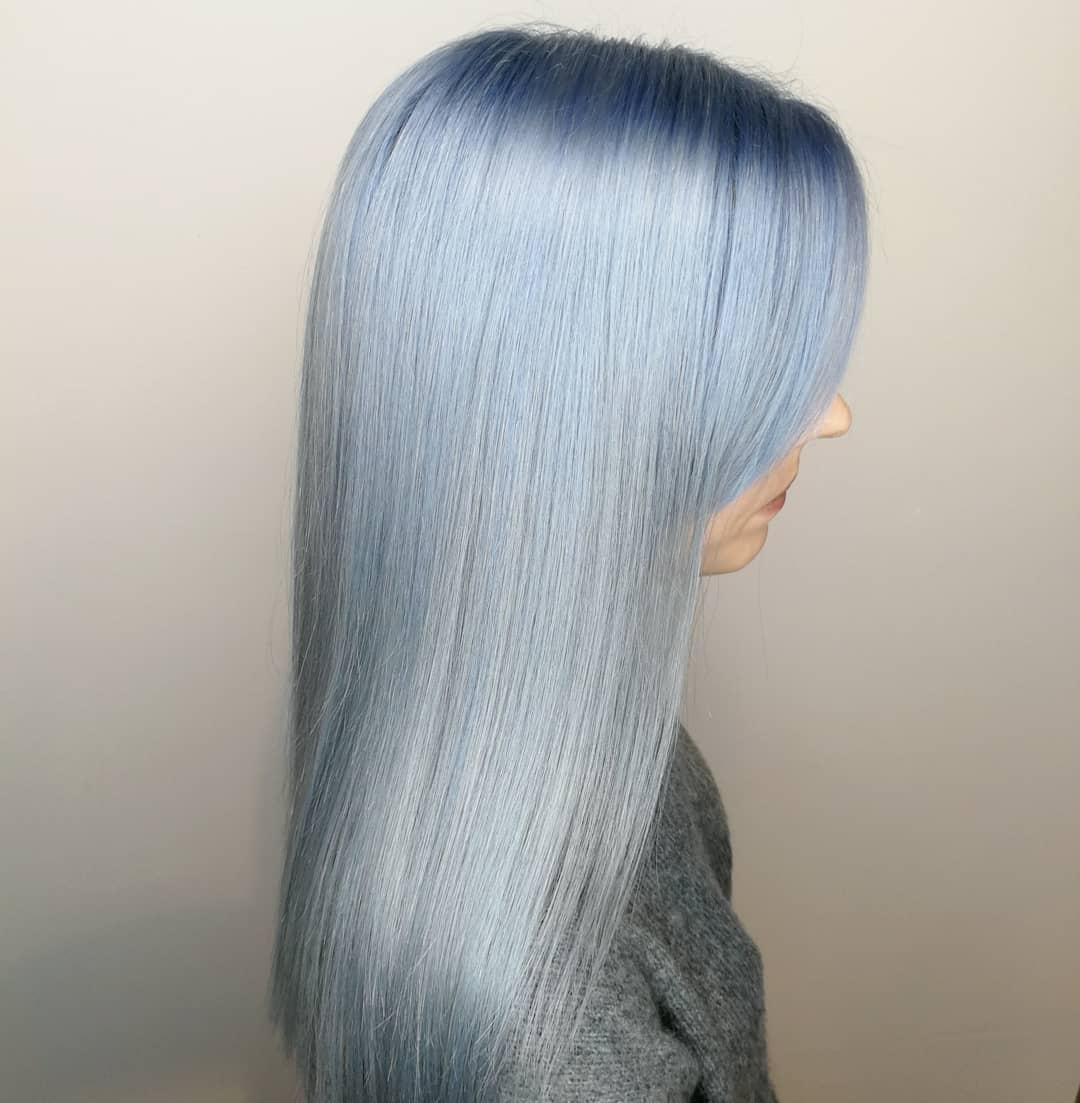 2
Metallic Mane
This stormy ocean blue shows Instamatic by Color Touch in Ocean Storm at its best. The color is rich, boasts a matte-gloss, metallic finish and seamlessly blends from darker roots. Tell your clients to team the color with a loose, effortless curl to really enhance the shine.
Image: @mr.mishwu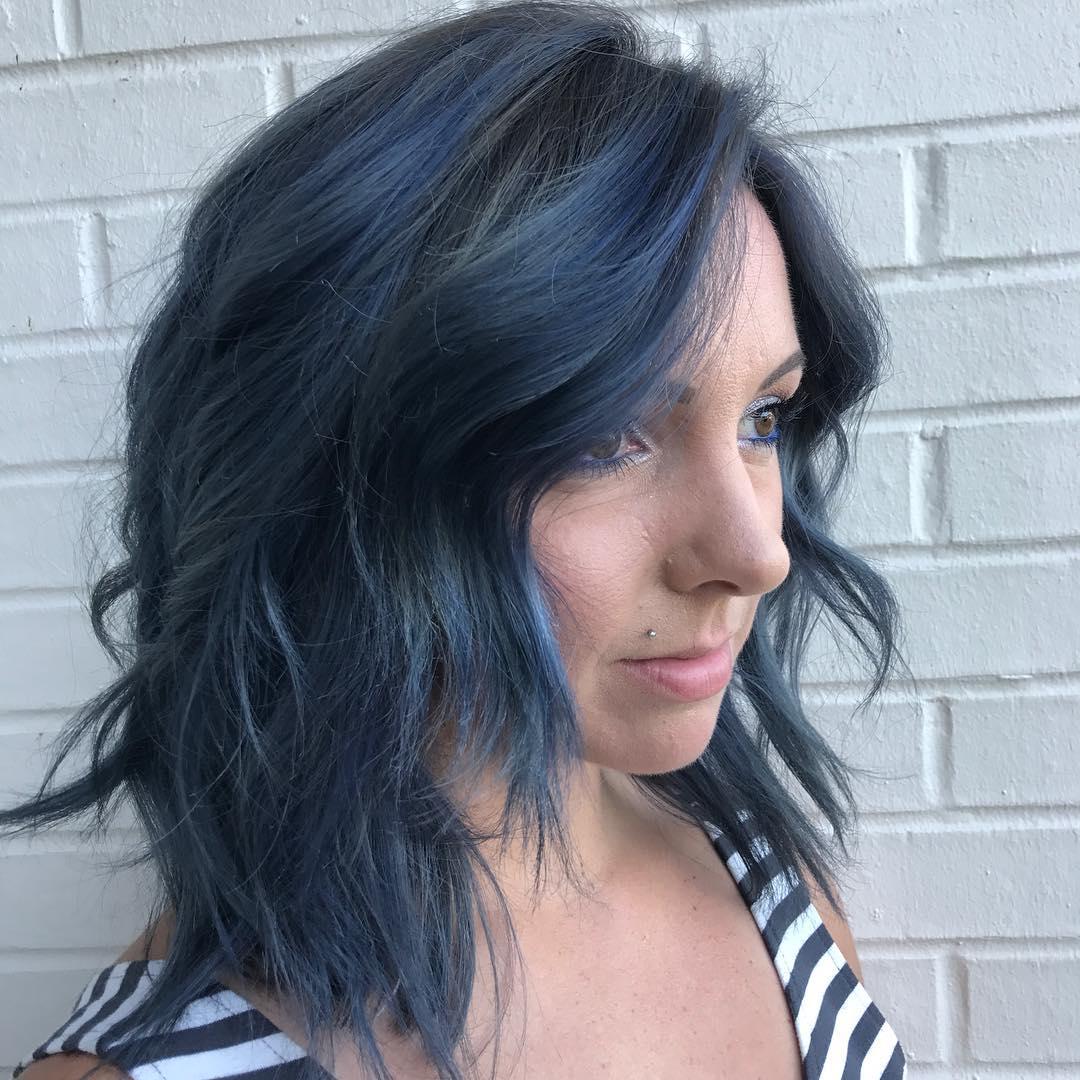 3
Designer Denim
Matching the wash of your favourite denim blue jeans, this slightly-faded, slightly-metallic shade is perfect if you want to experiment with pastelizing shades of Color Fresh CREATE. To get the look, try blending New Blue or Super Petrol with Future Yellow and Tomorrow Clear, which will give the blue hues a cool, silvery look.
Image: @lacymcevoyhair
Denim Blue Hair Color Formulas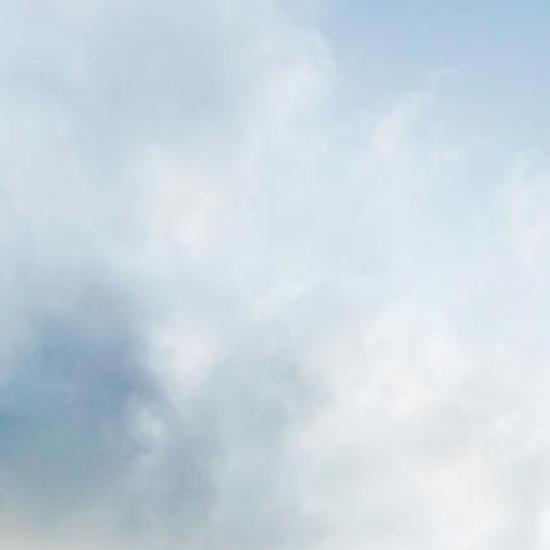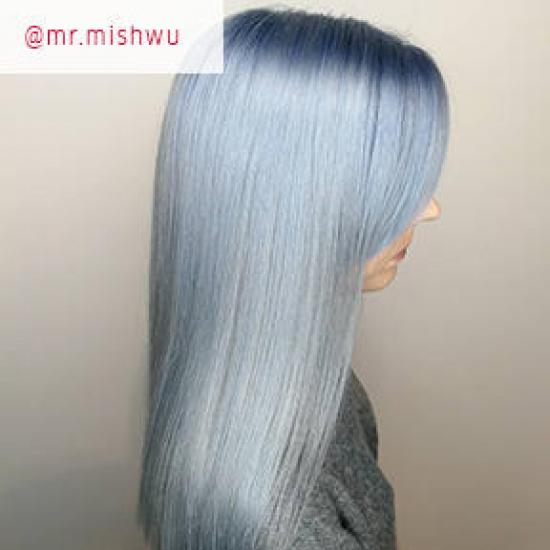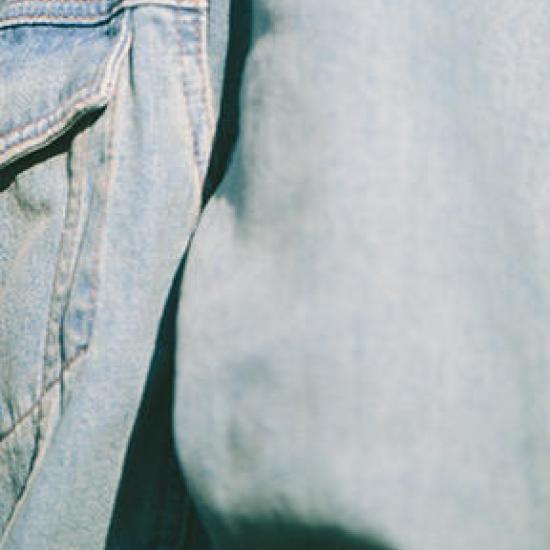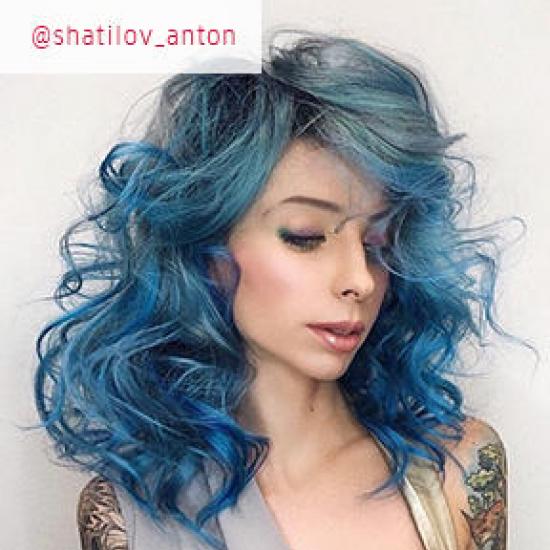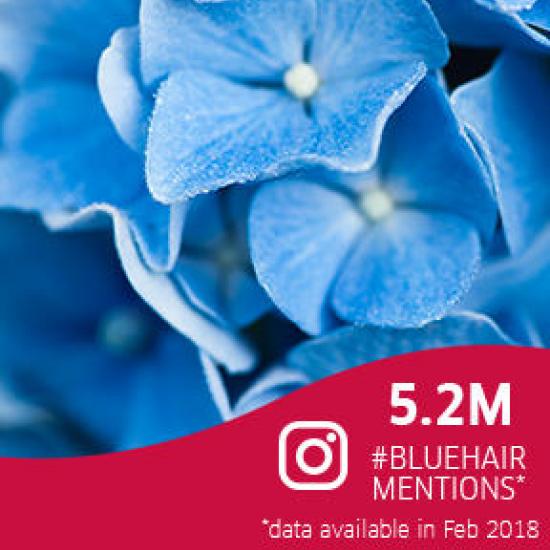 STONE-WASH DENIM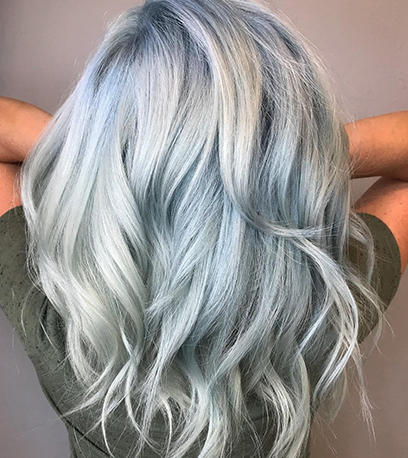 Color Formula:
Tone: Koleston Perfect 60g 10/0 + 2g 0/88 + 4g 0/28 + 132g pastel developer. Applied over whole head for 20 minutes
OCEAN BLUE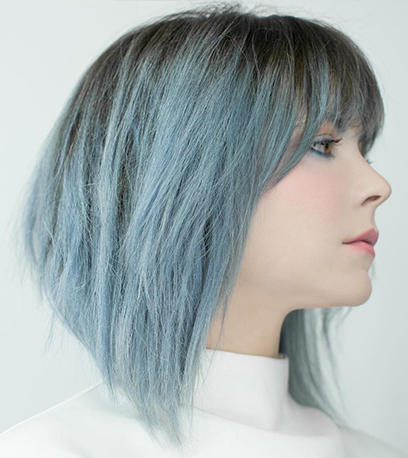 Color Formula:
Roots: Illumina 5/81 Lengths: Instamatic Ocean Blue
ROYAL BLUE ACCENTS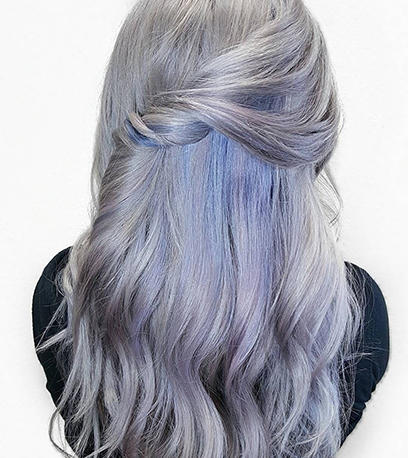 MERMAID BLUE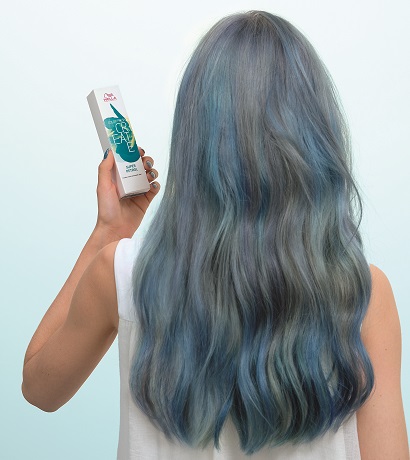 Color Formulas:
Mid-lengths and ends: 60g BLONDOR Soft Blonde Cream + 90g 9 % Welloxon Perfect 
Roots: 60g BLONDOR Soft Blonde Cream + 90g 6 % Welloxon Perfect Color 
Roots to mid-lengths: 50g FUTURE YELLOW + 20g PURE VIOLET 
Mid-lengths: SUPER PETROL pure 
Ends: 50g TOMORROW CLEAR + 10g NEW BLUE
OCEAN OMBRE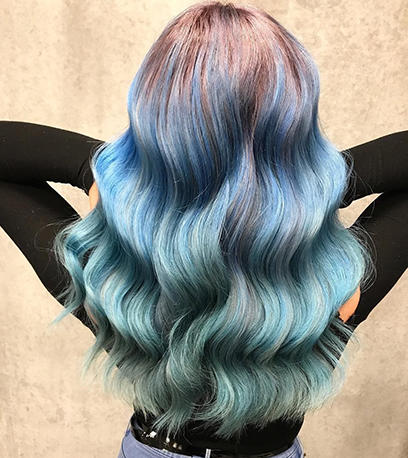 Color Formulas:
Color Fresh Create:
Roots: 50g Future Yellow - 20g Pure Violet
Mid lengths: 30g Tomorrow Clear - 10g New Blue
Ends: 30g Tomorrow Clear - 10g Super Petrol