How to Make Straight Hair Curly
Wash
To encourage a curl in straight hair, start with a volumising shampoo and conditioner. The INVIGO Volume Boost range will create a bouncy base, because the formulas are so lightweight. Avoid too-rich, deeply moisturising shampoos that tend to weigh lengths down. The extra weight means that any curl you coif is more likely to drop out.
Prep
When creating curls in naturally straight hair, the main goal is to make them last. Get your post-wash, pre-styling prep right, and you'll be able to hold on to the texture for longer. We recommend applying EIMI Shape Me before drying your hair, as it gives you up to 48 hours of shape memory – ideal for day-to-night styles.
Style
To get long-lasting curls, the best way to dry the hair is to use a round brush to lift the roots and round the ends ready for tong styling or rollers. Essentially, giving yourself a curly blow dry and then enhancing the curves with tongs will give the best results. Keep in mind that, if your hair is very fine or tends to drop easily, you will need to go in with a small barrel curling tong and gently finger-comb the ringlets to get the desired shape. Finish the look with a flexible crafting spray, like EIMI Dynamic Fix Spray, which allows you to further sculpt your style before it sets your curls in place.
Refresh
Make your curls last overnight by sleeping in rollers or foam rods. Take them out in the morning, add a little more hairspray and gently scrunch to reactivate the curves.
How to Make Wavy Hair Curly
Wash
Turning waves into curls can be easy, providing you create a voluminous canvas. As with straight hair, use INVIGO Volume Boost Shampoo to make your lengths feel lighter, so the styling is more manageable.
Prep
Wavy hair means that, while you may have all the volume of curly hair, it can be susceptible to frizz, unruly kinks and little definition. A smoothing cream, like EIMI Perfect Me, will help. It's a lightweight lotion you apply to damp hair to tame frizz and protect each strand from heat styling.
Style
Air-drying wavy hair while scrunching with EIMI Boost Bounce Mousse is a great way to avoid the post-blowdry fuzz. If you do need to use a hairdryer, switch to a low speed and use a diffuser attachment to minimize flyaways. Enhance the diffused curls with tongs and spray with a holding spray to keep everything in place.
Refresh
To refresh your newfound curls before a night out, add a pea-sized amount of EIMI Perfect Me Cream to the mid-lengths and ends to keep your hair feeling soft and looking luscious. If you need to sleep on your curls, piling your hair into a bun while you sleep can give you a gorgeous second-day curl that maintains lift at the roots.
How to Enhance Curly Hair
If you're blessed with naturally curly hair, managing your curls to make them defined, moisturised and frizz-free is essential. Getting the routine right for your hair takes time and can be a trial-and-error process but once you have a routine that works for you, your curls will always be your crown.
Wash
If you're blessed with naturally curly hair, keeping your lengths free of frizz is essential. Curl care rule one is to wash your hair no more than twice a week, as curls tend to look their best (read: least frizzy) on the second or third day after lathering up. If you have a strong curl, your hair will always need a lot of moisture, so stick to a deeply hydrating shampoo, like INVIGO Nutri-Enrich Deep Nourishing Shampoo. Finish your washing routine by detangling wet hair with a wide-tooth comb, and take care when drying your curls with a towel. Avoid running and instead gently squeeze the moisture out.
Prep
Using a prep cream like the EIMI Flowing Form Anti-Frizz Smoothening Balm will reduce frizz and enhance the natural movement of the hair. Apply on damp hair in sections and, working from the nape of the neck upwards, tighly twist small pieces. Once every strand has been twisted, air-dry or use a diffuser to set the curls.
Style
The way diffuser attachments work is by protecting your hair from the direct blast of your dryer, while dispersing the heat evenly. Turn the dryer onto a low to medium setting and tip your head forwards while drying. Diffuse the mid-lengths and the roots, leaving the very ends to air dry.
Refresh
Curly hair often looks best on the second or third day after washing, so refreshing your curls will be something you need to do every day. Invest in a silk pillowcase rather than a cotton one, as it minimizes breakage and preserves your curls for longer. In the morning, use the INVIGO Volume Boost Uplifting Care Spray to revive the shape and lend hair a subtle veil of shine
Find a Wella Professionals salon near you with our professional salon products and inspired stylists.
SHOPWELLA STORE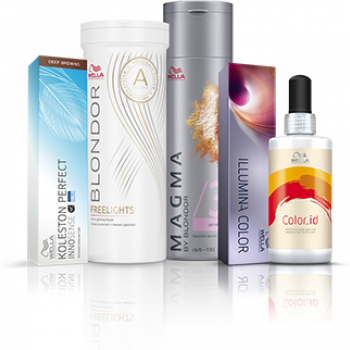 SHOP NOW
Some products are only available to professionals