World's away from her signature on-screen red locks, the short, ashy platinum cut she's wearing catches the eye in an instant and you can't help but wonder if you should sneak a pic for your stylist to copy. It's a to-die-for look, and one she's happy to talk about when asked. 
Also on set are her two hair gurus—stylist Christian Wood and colorist Sonya Dove—and as they turn an otherwise routine slate of promos and interviews into their own private party, the camaraderie is palpable. 
Sophie is pulled aside for some one-on-one Q&A. She answers questions about the latest from Wella (Koleston Perfect and INVIGO), reminds viewers to "ask for Wella" when talking to stylists, and offers some candid thoughts on what a star needs from her hair color (bold color and respect for the hair's health).
When talking hair with Sophie, it's never long before the conversation turns to Christian and Sonya. Their on-set interactions (by turns playful, focused, and comfortably relaxed) perfectly underscore the glowing way she talks about their professional relationship. "It's collaborative," she explains, "it's awesome… we're always thinking up new ideas and new concepts, ways to keep my hair healthy." At this point they join her for the interview and it's clear the feeling is mutual.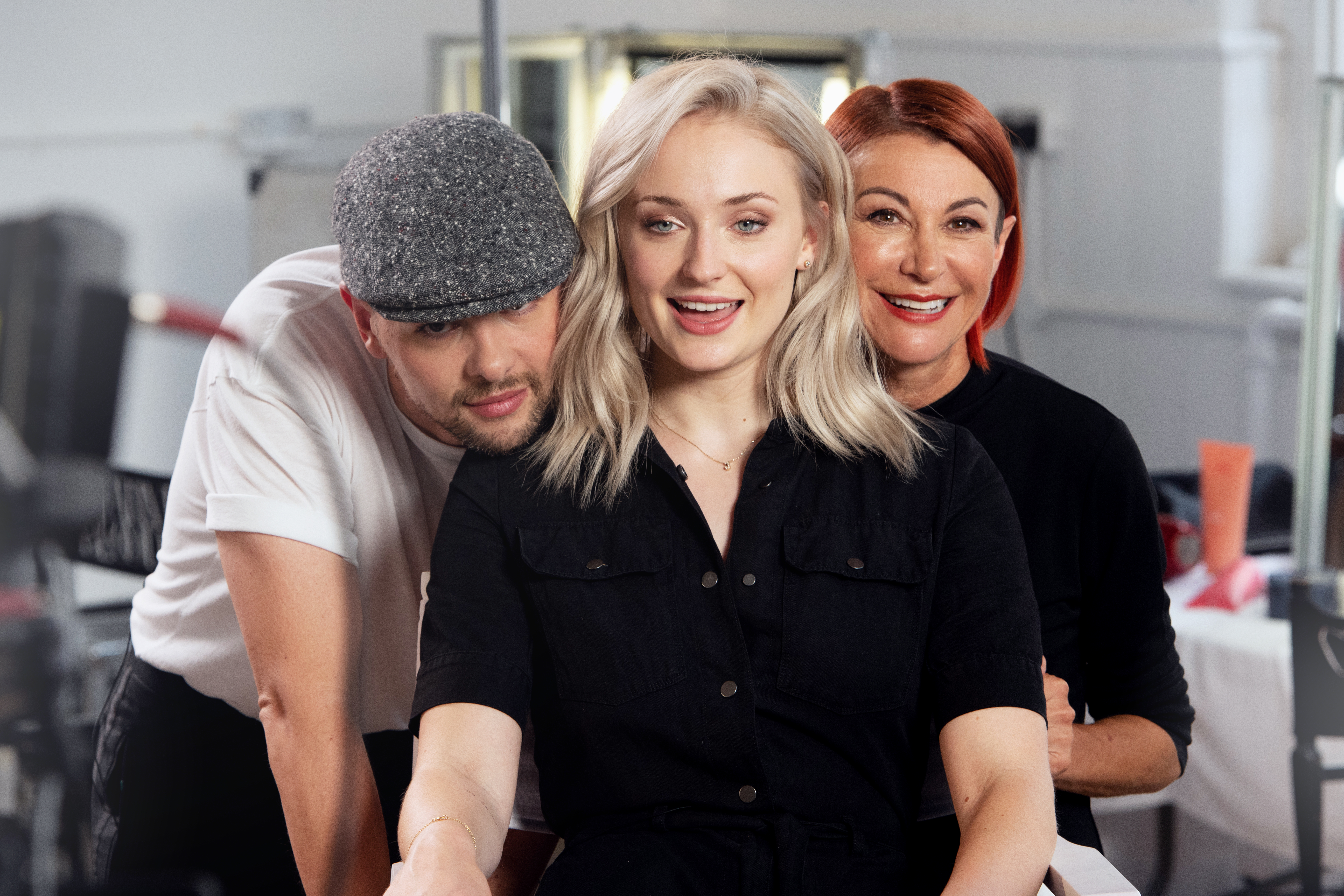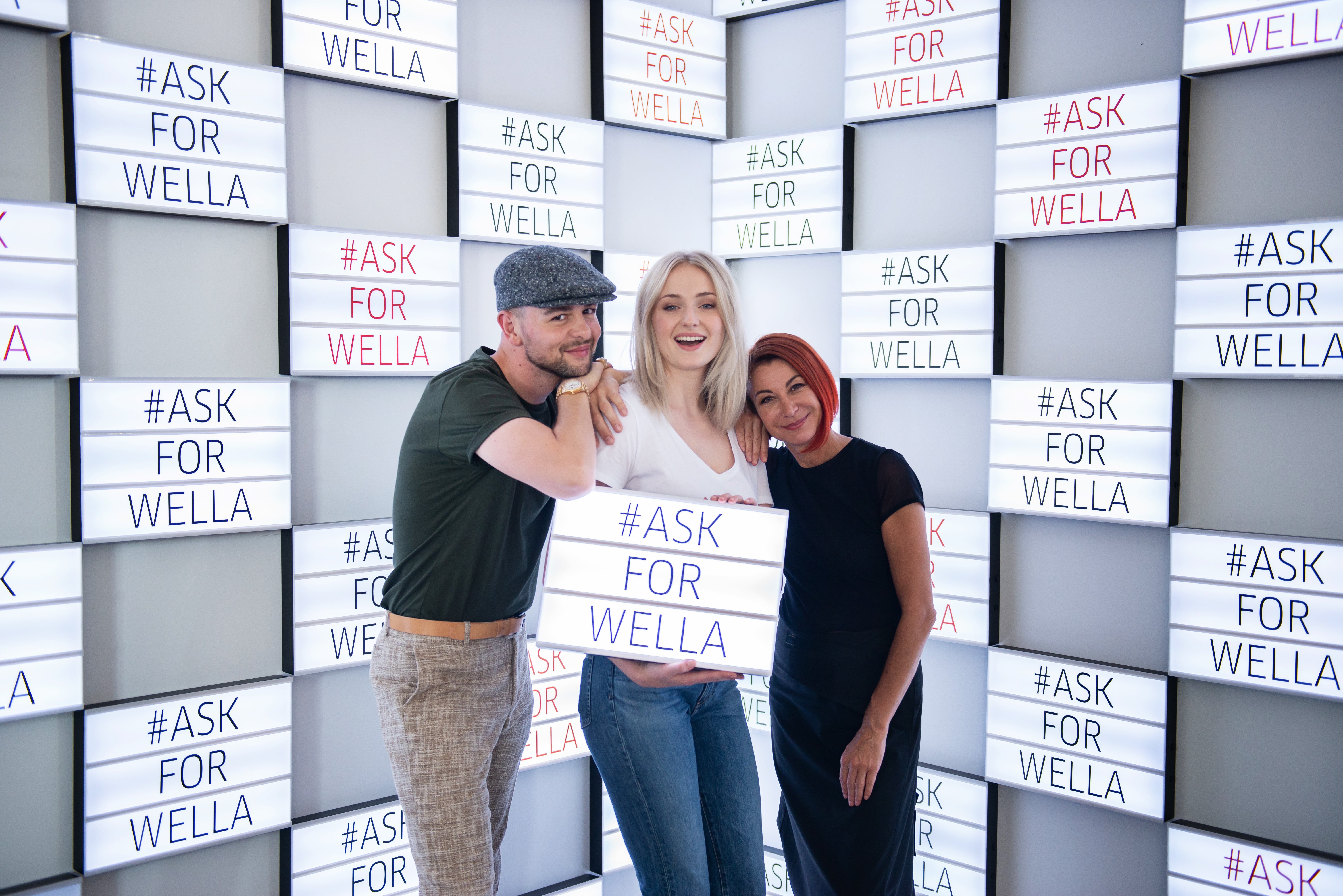 Christian is quick to talk about the celebrity/stylist relationship, "trust is so important." Sonya reiterates the collaborative nature of the work—the three of them coming together to create each style, from concept to final look. Christian's already pondering the ways he'll rework Sophie's style on the upcoming press tour and red carpets, and Sophie's ready with her ideas to share.
Early in the day, before being joined by Christian and Sonya, Sophie offhandedly comments on her work with the two. "It's a really nice relationship," she says, "and quite a rare one, I think, for people to have with their stylists." By the end of the day, this has proven to be not just true but possibly an understatement. An A-lister without ego, whose charisma is matched by warmth, she is herself a rare breed. Add Sonya and Christian to the mix, and you've got lightning in a bottle. Three professionals so confident in their craft that excellence is second-nature, totally at ease with each other, diving headlong into their next adventure and more than happy to invite us along.