High Lift Blonde Hair Color: Everything You Need to Know
Almost all blonde hair creations must start with lifting to achieve the perfect shade, whether you're mastering a bright ash hue or crafting a warmer caramel tone. But bleach isn't your only option for lifting your clients' locks to perfection. High lift colors can also unlock a light, bright, flawlessly toned hue – and they can do it in a single step.
How, exactly? Let's look closer at high lift blonde hair colors and why they're a salon staple. From how they work to who they suit, here's everything you need to know...
What is a High Lift Blonde Hair Color?
Put simply, high lift is a permanent color that lifts and tones natural hair in a single application. So, instead of using two separate products (lightener and toner), you can achieve your client's blonde shade with just one hard-working formula. At Wella Professionals, our go-to high lift hair color is Koleston Perfect Special Blonde, with a palette of 11 blonde hues that team lightening with lustrous shine. From high lift ash blonde to high lift golden blonde, these flawless shades are a must in every pro's hair color arsenal.
Expert tip: You can also add Koleston Perfect Special Mix shades to your formula for added neutralization or tone.
How Many Levels Does a High Lift Blonde Lift?
The Koleston Perfect Special Blonde shades give you up to five levels of lift, depending on the natural color you're working with and the developer you use. You can lift locks up to three levels lighter with a 9% developer, or achieve the maximum lift of five levels lighter with a 12% developer. Just make sure you change the mixing ratio from 1:1 – which is used for traditional Koleston Perfect shades – to 1:2 (one part color to two parts developer) when mixing a Special Blonde shade.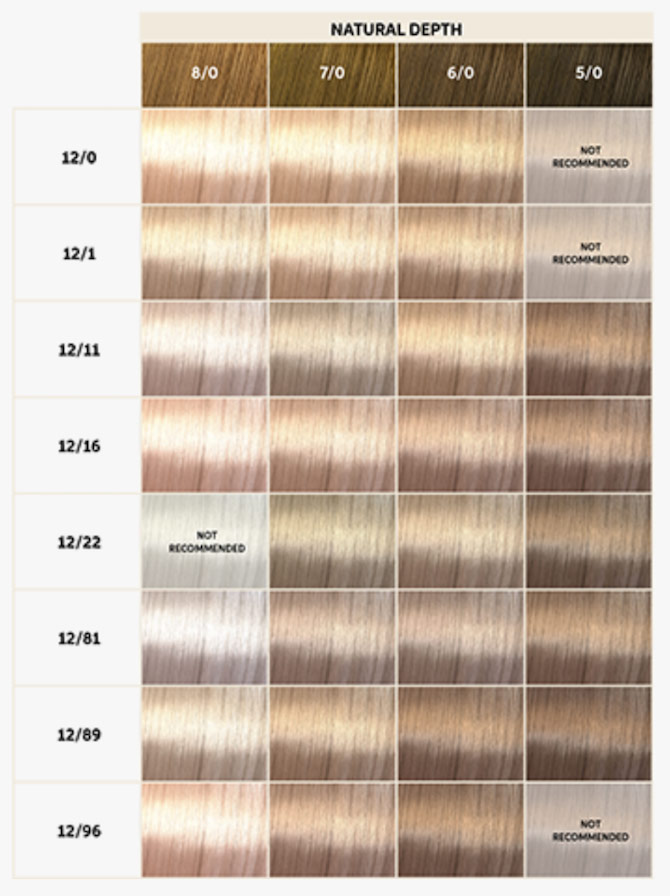 When Should I Use a High Lift Hair Color?
If you want to create blonde hair bleach-free, high lift colors are the perfect option. They're recommended for clients with virgin, uncolored hair who want to try blonding services for the first time, or regular blondes who want to lighten locks while avoiding bleach. High lift hues are also perfect when you're aiming for a subtler shift in color. While they may not take your client from dark brunette to platinum blonde, they can lift and tone light brown hair to a honey blonde, or dark hair to a rich bronde (brown blonde) in one swift step.
Time also comes into it. While no hair masterpiece should ever be rushed, the Special Blonde hues give you pro precision and reliable results quickly – ideal for clients (and colorists) on a busy schedule.
To Recap, High Lift Color is Best For:
Clients coming to the hair salon with virgin locks (or just roots) that haven't been previously lightened or colored. The Special Blonde hues will lift and tone natural pigment on any hair type.
Subtle blonde transitions with a natural-looking finish. Remember: if your client wants a platinum high lift hair color shade, their hair would need to be no darker than a medium blonde to begin with.
Single process hair services to minimize damage to the hair shaft and reduce the orange and yellow tones you can sometimes see in freshly pre-lightened hair.
Wella High Lift Blondes: 3 Formulas to Try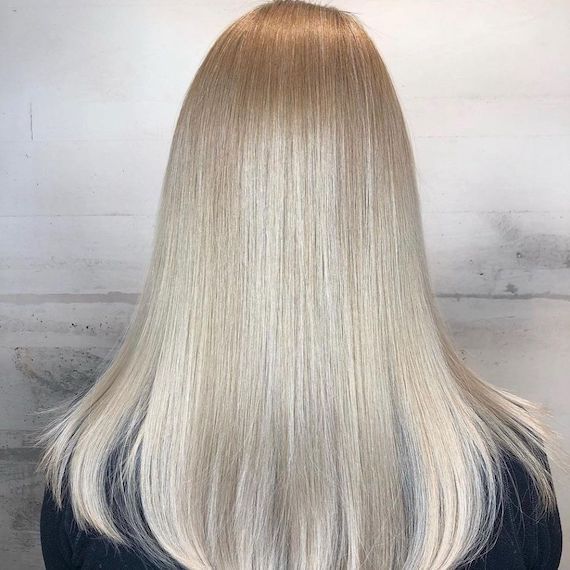 1
Root and Tone
Image Credit: @jaripekka.wella
Roots: Koleston Perfect Special Blonde 12/16 + 12/89 + 6% 1:2.
Lengths A: Koleston Perfect 10/96 + 10/86 + 10/38 + 1.9% 1:2.
Lengths B: Koleston Perfect 9/16 + 9/8 + 9/38 + 1.9% 1:2.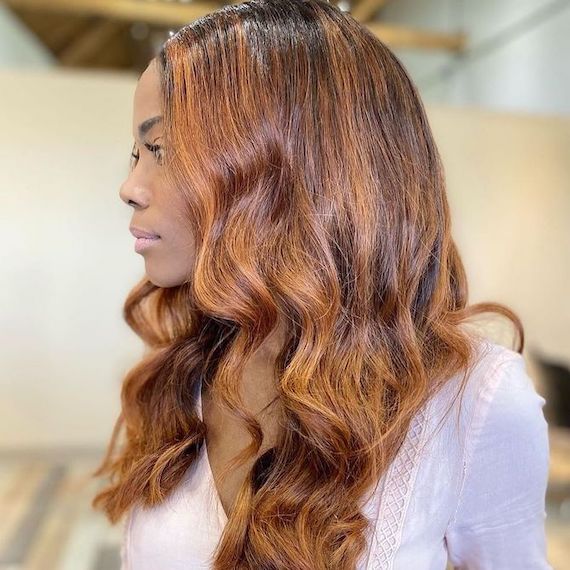 2
High Lift Ginger Blonde Highlights
Image Credit: @nicolerevish
Lightener: Koleston Perfect Special Blonde 12/22 + 12% volume developer in back-to-back foils.
Glaze: Shinefinity Color Glaze 07/34 + 08/34.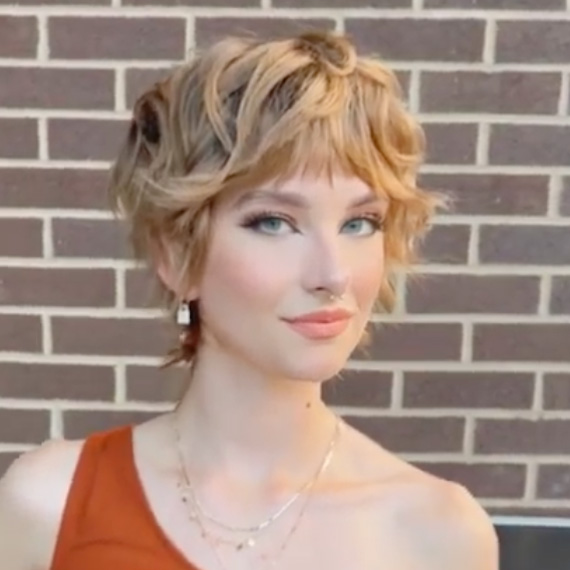 3
High Lift Blonde Reverse Color Melt
Image Credit: @brianacisneros
Lengths and Ends: Koleston Perfect Special Blonde 12/11 + 12% applied to the ends and melted upwards to the roots.
High Lift Blonde vs. Bleach: Which is Better?
It completely depends on the result your client wants. First up, check that your client's hair hasn't been previously colored. If it has, then you should use a lightener and toner. However, if they have virgin hair (or even just natural roots), a high lift hue could be ideal, as it will take hair blonde within five levels of their existing base.
But if your client has naturally very dark hair or has previous color in the hair, they may need corrective work with a pre-lightening service. In this case, you could use BlondorPlex followed by a toner (such as permanent Koleston Perfect or Color Touch demi-permanent hair color). Not only will BlondorPlex help you achieve up to nine levels of lift, but it's also infused with WellaPlex bond building technology for up to 97% less hair breakage*.
How to Create a High Lift Blonde
1. Pick a Special Blonde Hair Color
First up, pick your client's perfect color from the Koleston Perfect Special Blonde palette. There are 11 to choose from, and they're easy to recognize. Simply look for the shades that begin with the number 12 before the stroke.
2. Mix the Color With the Right Developer
Next, mix the color 1:2 with the right Welloxon Perfect developer. Use 9% for up to three levels of lift and 12% for up to five levels of lift.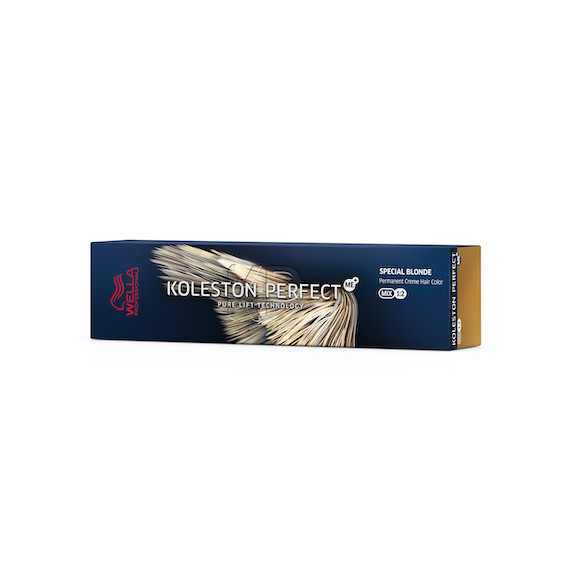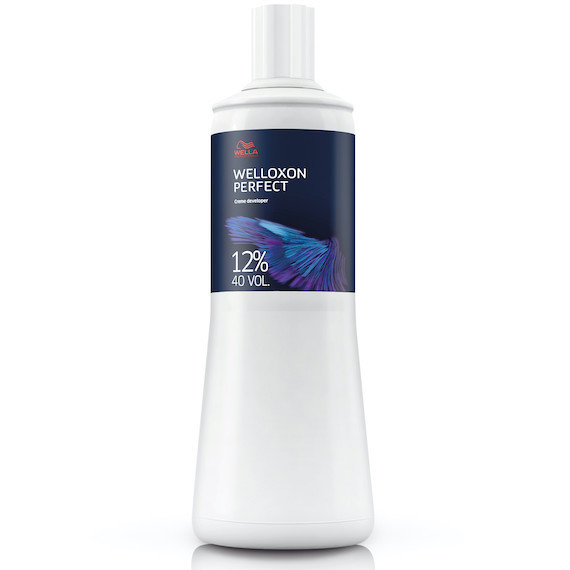 3. Apply With Your Client's Chosen Technique
Once you've mixed the color, apply it to dry hair using a tint brush. You can apply Special Blonde shades with any technique your client likes, whether that's balayage, highlights, or all over for maximum impact.
4. Wrap Sections of Hair in Foils
If you're working off the scalp for highlights or balayage services, wrap the sections of hair up in foils. Then, allow to develop for no more than 60 minutes – or much less if you're aiming for a subtler lift.
5. Rinse Hair and Style As Usual
Finally, rinse the color out. Because it's a permanent hair color with ammonia, you'll also need to neutralize with INVIGO Color Service Post Color Treatment to complete the look. Finish with shampoo and conditioner, before drying and styling locks to perfection.
*When using Wellaplex N°2 with Blondorplex, versus Blondorplex alone
Watch Koleston Perfect Special Blonde in Action: