Her shade? We call it Leather Red. Created by Andreas Kurkowitz for the Insta-Vintage portfolio, it balances muted coppers with bold intensity for a hue as lived-in as your favorite leather jacket. You can change the tonality to suit both warm and cool skin tones, making it the perfect go-to for clients who fear red hair won't suit them.
So, how do you create the look? As with all shades in the Insta-Vintage collection, this color requires soft blending, an eye for Instagram-inspired tones and a bespoke approach. The Leather Red formula should be teamed with your own expert intuition, allowing you to tailor it to your client's individual texture, cut and hairstyle. For example, if they have curly hair, apply a darker shade through the roots to add a little depth, or weave strawberry blonde highlights through the mid-lengths of naturally-flaxen locks.
These tweaks come down to you but, below, you'll find the base technique Kurkowitz used for Melanie Murphy. Remember: adding WellaPlex to any color service will result in hair that's stronger and healthier. Bonus.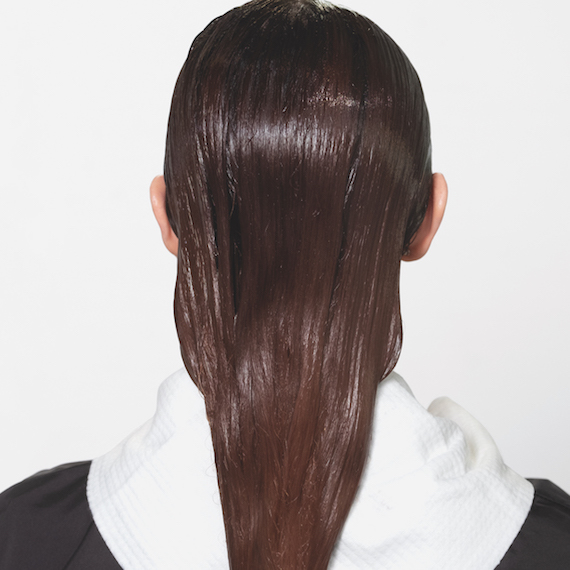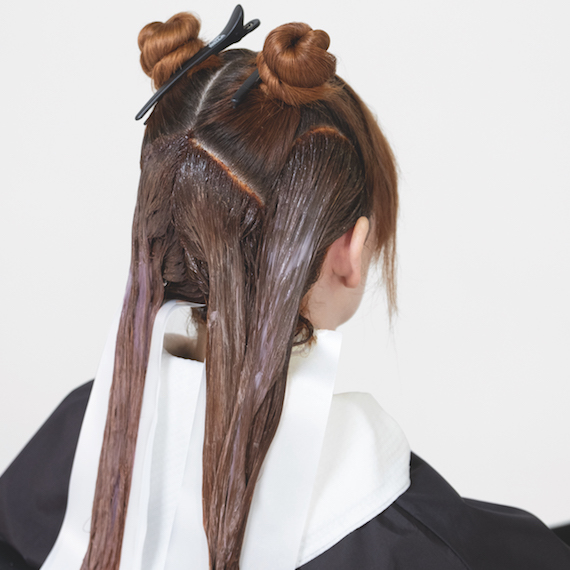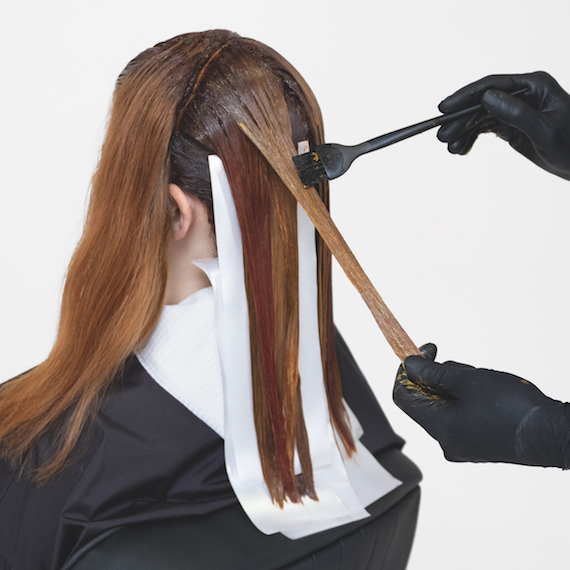 Step 3
Release the top section of hair and continue applying the step two formula to the roots. Then, alternate two formulas through ends at the back:
a) Koleston Perfect 30 g 8/43 + Welloxon Perfect 30 g 6 % 
b) Koleston Perfect 15 g 77/44 + Welloxon Perfect 5 g 0/33 + 20 g 6 %.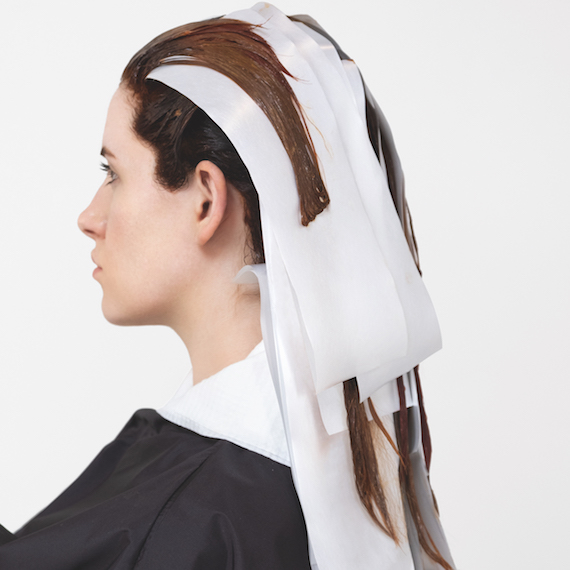 Step 4
Allow the color to develop for 30-40 minutes, then shampoo using an INVIGO franchise chosen for your client's hair type. Follow up with INVIGO Post Color Treatment to neutralize the hair's pH and stop the color from continuing to develop inside the cortex.